Full Overlay Custom Cabinet Door Replacement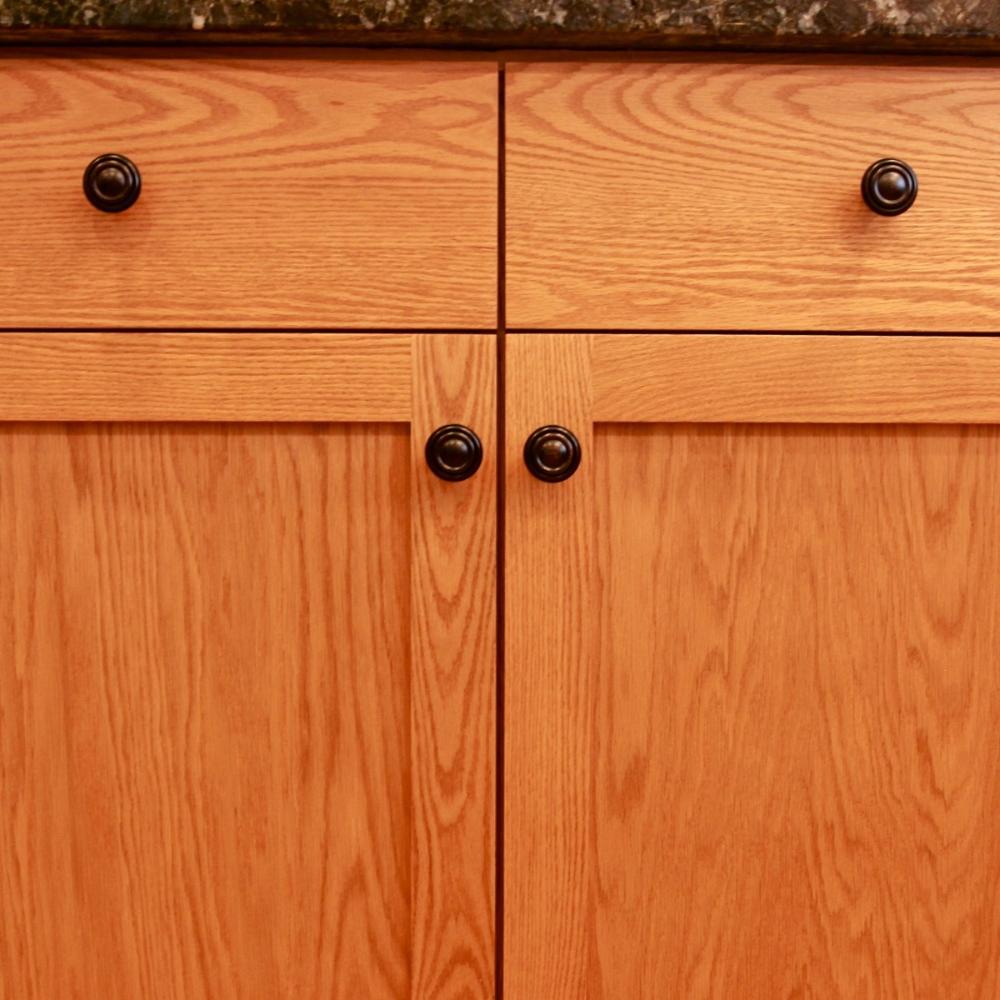 A Full Overlay Custom Cabinet Door Replacement is our signature service, and we work hard to make it simple and nonsense-free. This is the best option for a complete renewal of your dated cabinets without a highly-dramatic change. At a fraction of the cost of complete cabinet replacement, the process is fast, affordable, and convenient, requiring little to no disruption of your life's busy routine and taking as little as one day for an average-sized kitchen.

How does the process work?
A free in-home consultation will be scheduled with one of our cabinet specialists at your convenience to provide an estimated project cost. During the consultation,

we will inspect your cabinets and help you choose your new door and drawer styles, stain or paint color, hardware, and other options.
Once all the options are chosen, your door and drawer fronts will be ordered and installation will be scheduled.
On the day of your installation, our expert install team will arrive first thing in the morning to begin. We ask that counter tops be cleared and drawers be emptied, but in most cases the cabinets themselves do not need to be emptied. Our installation experts will then remove and dispose of your old door and drawer fronts, lightly clean the outside of the cabinet boxes, and install the new door and drawer fronts, hardware, and any other trim.
Most average kitchens can be completed in 8 to 10 hours.
Can I change the look of my cabinets?
The short answer is, yes! But there are limits to what can be changed in our Full Overlay Custom Cabinet Door Replacement service:
All new cabinet door and drawer fronts will be ordered in full overlay style. This is a significantly upgraded look from traditional partial overlay that is common on older cabinets.

We offer numerous door and drawer style options, from timeless shaker style cabinet doors, to traditional raised panel or contemporary slab fronts.

All hardware will be replaced, including hinges and knobs or pulls on all new doors and drawer fronts.

In our Full Overlay Custom Cabinet Door Replacement service, we most often order your new door and drawer fronts to match as closely as possible the wood species and finish of your existing cabinet boxes. Alternatively, you can go for a two-tone look by using a different color, material, or

texture!

In many cases, an optional glaze can be added to your finish for a slightly more dramatic change to the look and feel of your kitchen or bath.

Additional options include soft-close hinges, the addition of crown molding, and refacing or paneling of faded cabinet ends as necessary.



Is this the right option for me?

As long as the existing cabinet frames and boxes are in solid condition with no major damage, the benefits of a Full Overlay Custom Cabinet Door Replacement are numerous. A sensible alternative to an invasive remodel, you can achieve a substantial upgrade to your kitchen or bath in a short amount of time, at a significant savings over other upgrade and remodel options, and with little to no disruption of your life's busy routine. In addition, cabinet door replacement can be done at any point with little concern to further kitchen or bath remodeling you may be planning such as painting or replacing counter tops, appliances, and flooring. Give us a call today or click the button below to schedule a no-cost, no obligation, in-home consultation to begin your nonsense-free upgrade experience!
Are you the Do-It-Yourself type?

Cabinet makeovers can be more simple than you think and we love do-it-yourselfers! Mill Street Cabinet Door Company specializes in providing everything you need to complete your own cabinet makeover yourself – from guaranteed measurements by our cabinet specialists for your door and drawer fronts, to walking you through your installation step-by-step, we're here to help with as little or as much as you need.
If you're considering saving money by doing the work yourself, talk to us about how we can help you save time and headache by providing everything you need for your project – all backed by our fit and finish guarantee and three-year product warranty!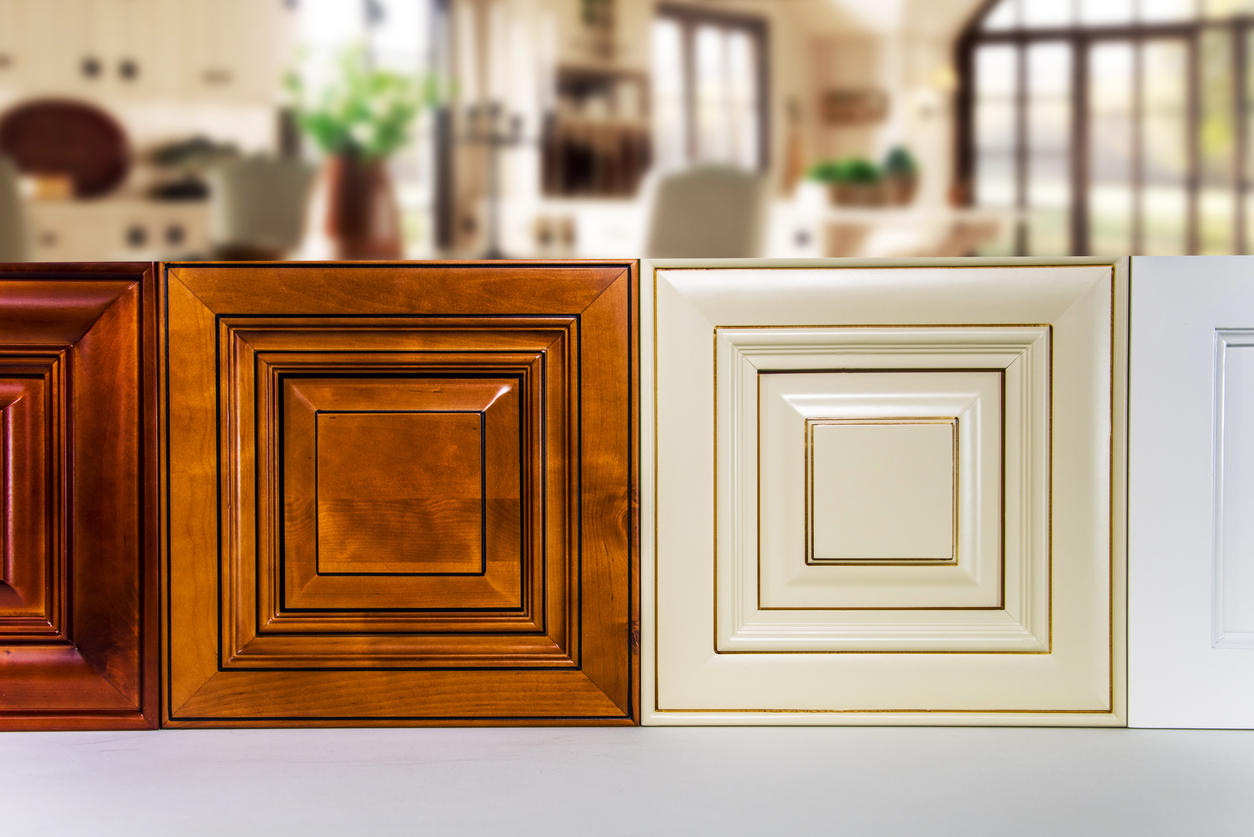 For those looking for a more dramatic change, cabinet refacing may be a better option. Still a potentially significant savings over complete cabinet replacement, this process is almost as fast, affordable, and convenient as our signature Full Overlay Custom Cabinet Door Replacement service described above. In this case, our installation experts will additionally reface the exterior of your cabinet face frames and end panels so that your new door and drawer style, wood species, and color can be changed.
COMPLETE Cabinet PAINTING
Do you like the profile design of your existing cabinets but are tired of the dated color and faded finish? Our complete cabinet painting is just as simple and nonsense-free as our other services and includes prep and painting of doors and drawer fronts off-site at our shop. Ask us about the pros and cons of this option at your free in-home consultation.
We also offer additional services such as handle and knob installation, drawer box replacement, and pullout installation. Give us a call today to find out more!